Switch Off Fortnight
Switch Off Fortnight
15 November 2022 (by admin)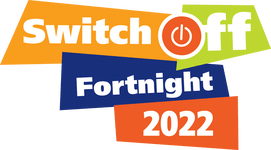 Switch Off Fortnight is an opportunity for us all to make small changes in our lives that save energy and help to protect the planet.
Our school is taking part in Switch Off Fortnight 2022 to see if we can make a difference to our energy consumption. We want the children to be involved in this year's campaign.
"We are switching the lights off when we don't need them for two weeks. It is going to save electricity." - Eden
"We are turning off lights and shutting them down for a fortnight. We are going to help to save the planet." - Lara
Will you remember to switch off that light?