Rock Stars Maths - KS2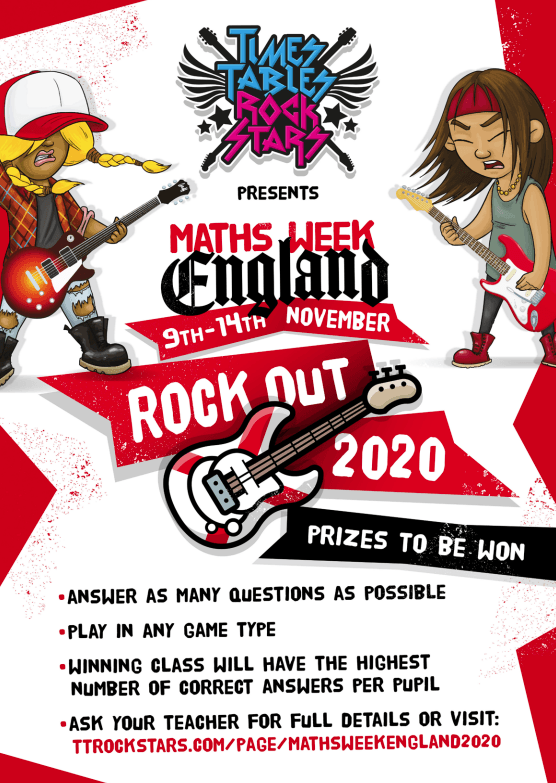 A times table champion at Bredhurst we do seek.
So get ready KS2, this is the start of 'Rock Out' week!
Play as much as you can, try to get lots of them right,
Your hard work will pay off, there is a prize in sight!
Good Luck KS2! We are proud of you
Fun Reading at Bredhurst

Clubs
Unfortunately due to Covid 19 there are currently
no clubs running at Bredhurst.
Times Tables
Click below to open times table check sheets
These check sheets can be downloaded as a zip file on the Parents page.