Hurstwood Class Home Learning
Isaac and his mum have found this website https://deliberatetravel.com/ .
Take a look if you would like to learn about countries around the world
Are you interested in Space and Plants. Take part in these live STEM chats.
Space - Our Solar System: How Scientific Ideas Change (aimed for 7-11 years old)We are hosting live chat on Monday 22 June from 2-3pm
Explore how scientific ideas, looking at the solar system.
Plants - Plants, parts & and their functions (aimed for 7-11 years old) We are hosting live chat on Tuesday 23 June from 2-3pm
Explore the parts & functions of #plants and how different plants vary.
Full details of remote lessons brought to you by STEM Learning:
Taking part in these lessons is simple - children first watch and make notes on the video. Parents/carers can then download the worksheets and invite children to complete each of the activities provided, referring back to the video as they go. Links and dates of the live Q&A sessions* will be available shortly, providing the opportunity to ask questions and go through the answers to the worksheets.
Take a look at Hurstwood class set up for social distancing.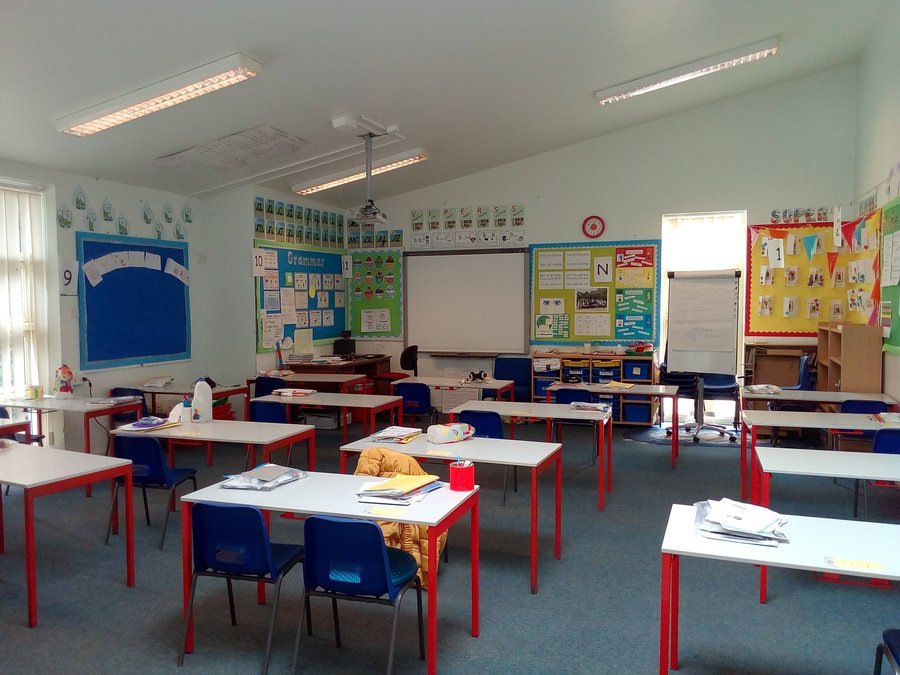 Hello Children,
I hope you have had a good week and are ready for your final week of home learning.
The teachers will be working hard this week to make sure the classes are prepared for your return to school. The key workers group have been using our classroom but it will be set up for the year 3 to use at the end of the week.
There is a science investigation for the Year 3 children to do in their science lesson and a chance to draw a map showing all of the skills you have learned this term, whilst in Understanding Faith, we will be thinking about baptism.
Don't forget to get in touch so that you can join in the Zoom meetings scheduled for this week.
Have fun and see you soon.
Best wishes,
Miss Meade.
Dear Parents,
I hope you are all well.
I would like to thank you for all of the hard work and support you have given to your children during this time of home learning.
I understand how difficult this may have been but those children I have already met back at school, have returned to school with a positive attitude and have talked with enjoyment about the fun things they have had the opportunity to do with you. I'm sure there are many things that you may be trying to continue in the future.
If you or your child has any concerns about coming back to school, do please get in touch with me and I will try to allay any worries.
Have a good week.
Best wishes,
Miss Meade