Friends of Bredhurst
This is a group run by parents of children in the school who fundraise to provide money which directly enhances the pupils educational provision. The FOBS support the school in purchasing new equipment and helping to maintain the swimming pool amongst many other things.
The main yearly fund raising events are Pumpkin Morning in October and May Day in May. These events are very well supported by all parents, staff, governors and the local community.
Any volunteers to join this team will be gratefully received.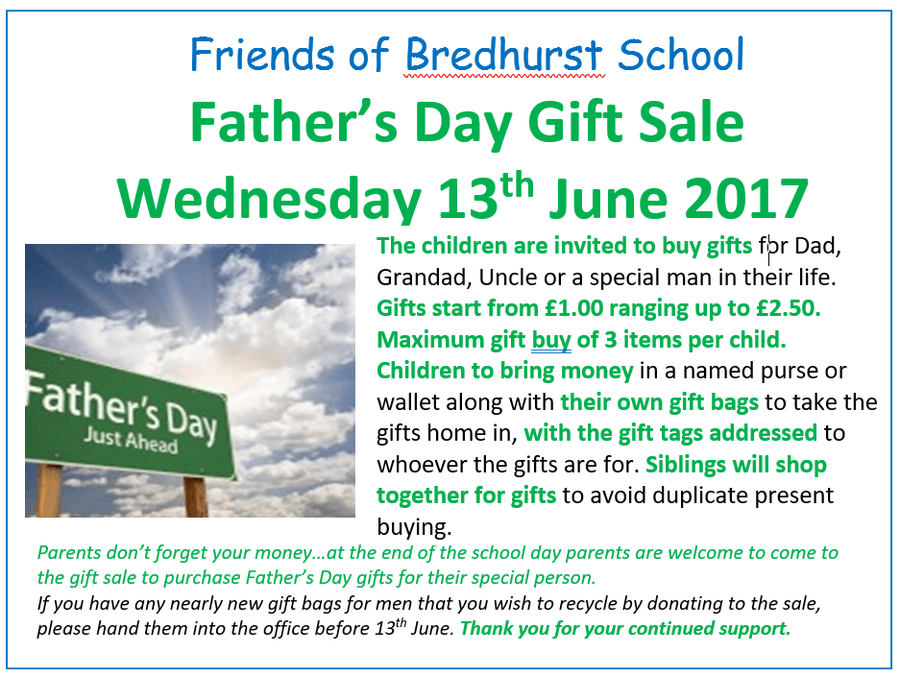 CHAIRMAN'S REPORT
For our special 150th year we have had a fantastic year of fundraising for our children and the school.
This couldn't have happened without the help and support of Mrs Cox and all the amazing staff. Also, not forgetting the children's support too but most of all, the support of you, the parents. Both Tracey and I couldn't have done it without you. Your continued support for the coming school year would be much appreciated. It will be lovely to see lots of new faces to lend a hand on Pumpkin Day and May Day 2018 – as the saying goes 'many hands make light work'!
As Karen, our Treasurer, will tell you in her report, we have been able to help a lot this year with projects and supply the school with urgently needed equipment, trips, swimming pool plant room upgrade and a commemorative sun dial.
I would like to say a huge "Thank you" to you all.
I would also like to say a special "Thank you" to Tracey for all her help to me as Vice Chair. I really couldn't have done all we did without you. Here is a small give for you to say "Thank you".
Jayne Sullivan
12.9.17